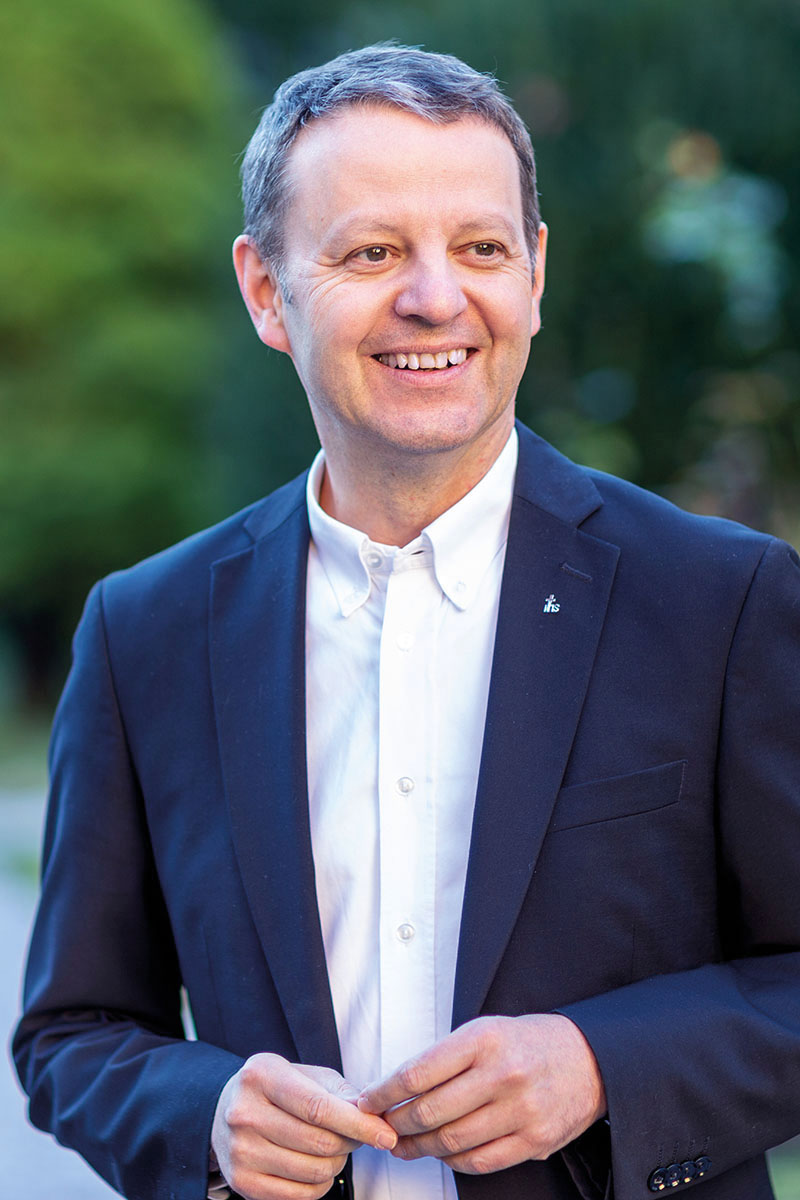 I am a Jesuit and a priest.
Born in Feldkirch, Austria, in 1964, I studied Business and Management in Innsbruck. After receiving my doctorate in 1990, I worked for the Austrian Red Cross, most recently as deputy secretary general.
In 1999, I joined the Jesuits. After that, I studied Theology and Philosophy in Munich, London and Innsbruck. After my ordination as priest in 2008, I served as director of Kardinal König Haus in Vienna, a center for adult education and retreats run by Jesuits and Caritas, for almost ten years. From 2009 to 2017, I was also member of the Commission for Ecumenical Relations of the Archdiocese of Vienna.
Since 2018, I have been rector of the Jesuit College in Innsbruck, and since 2021 I also serve as Delegate of the Provincial for adult education of the Central European Jesuit Province. In Innsbruck, I work as prison chaplain as well.